Laser Drilling Services
Laser Drilling can be performed on a variety of materials with a high degree of precision and definition. Types of material ideal for drilling include:
Metals and alloys
Silicon wafers
Also included are various types of polymers such as:
Polycarbonate
Silicones
Epoxy materials
Our high-resolution laser drilling process can create holes and orifices with a diameter as small as .002" with a tolerance of +/- .0002".
Small hole array in kapton flat material125 micron holes.
.002" vias drilled in double sided Cu laminateNo residue or Cu discoloration was produced.
Positioner GuideMetal plate with 2000 plus holes laser drilled.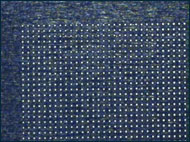 Nebulizer25 micron holes, fluid nebulizer, stainless steel.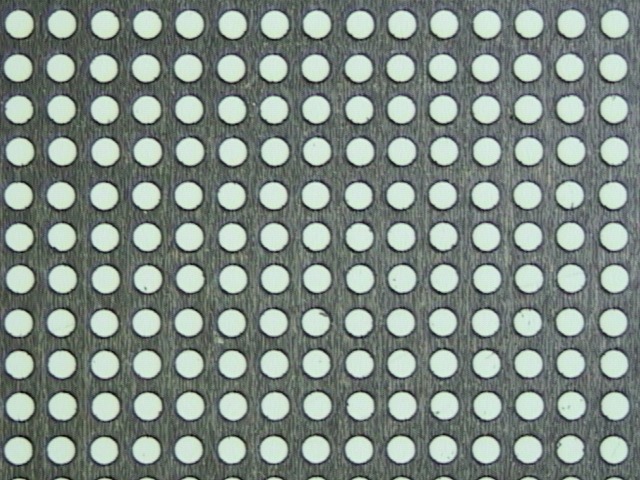 Screen FilterMetal screen filter with apertures 0.005 inch diameter.
Tapered HoleTapered hole laser drilled, 25um diameter.