Laser Micromachining Capabilities
The accuracy of parts is progressing to unimaginable levels due to miniaturization and increasing call for precision. The market demands accuracy and consistency, it's almost a prerequisite that devices have to be small. Miniaturization is not considered as new, it has been around a long time. What has changed is the resolution and detail with which a problem and possible solutions can be identified and conceptualized.
Laser processing is seen as one of those enabling microfabrication methods for machining consumables for medical technology, diagnostics, electronics manufacturing, scientific instrumentation, and other high technology applications. It is not only applied as a prototyping method, it is also scalable for volume manufacturing of production parts.
Gateway Laser Services makes use of various laser technologies that process materials in different thickness ranges and in turn varying feature sizes as low as 10 microns.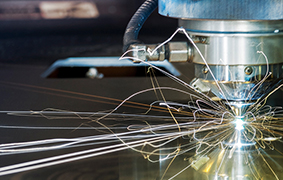 Precision laser micro-cutting services featuring exceptional edge quality and extremely close tolerances.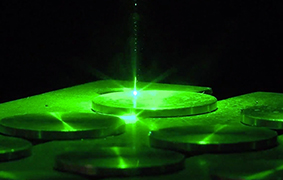 High resolution laser drilling processes on a variety of materials with a high degree of precision and definition.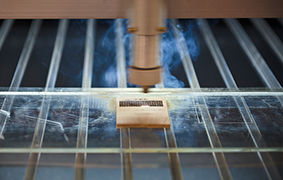 Laser etching, engraving and marking services for medical components, implants and microelectronics.
Seam and spot laser welding services on stainless steel, alloys and titanium.